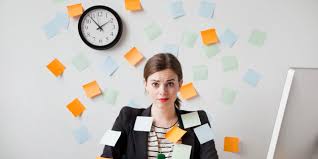 Put your hand up if you have sympathy for Mary and feel more like her in the story from yesterday? What about Martha? Do you feel you have more in common with her?
Martha often gets a bad press. But not from me. I understand her and have great sympathy with her point of view! I am often an activist. I can see a need and want to do something about it. I can get frustrated when people just sit about and "look holy." Martha is the sleeves-rolled-up girl, grasping her salad servers, the George Forman grill is on high, the dishwasher is beeping, the washing machine is whirring. The kettle is on. The book about modern slavery is half finished on the side. The emails are flying in. The talk is nearly written. Whatsapp messages are pouring onto her phone. She has it all going on!
I know what life like that is like. I can be like Martha. Maybe you can too?
But I also understand Mary. She's been listening to a podcast on the ten most beautiful blessings from 2 Timothy that all start with 'P', she has just downloaded the new Bethel CD from itunes. She is booked into a conference on the new spiritual discipline of peaceful contemplative prayer with pilates at a silent retreat centre in Cornwall. (With water colour painting in the evenings.) She hugs people on trains. She laughs and cries at adverts. She is joyful.
I know what life like that is like. I can be like Mary. Maybe you can too?
I am a worshipper at heart. I can spend hours praying and singing and forget my other responsibilities.
There is a bit of both these women in me.
I think that there is a bit of both of them in you too. And the reason is because they represent two facets of our divinely-made human nature. We were made to worship. We were also made to work.
These are the main two facets of what I want to bring to your day today. This is what finding God in the every day means to me.
I am aware that what I am sharing with you is very simple, but I hope its profound too.
God is in our worship, the Mary part of us, but he's also in our work – the Martha part. In fact, the Hebrew word Avodah which sounds like a star wars character, (or perhaps like an ingredient in an expensive shampoo?)  is actually the translation of the Hebrew word for worship and work. It means both. Worshipful work.
Let me encourage you to knead those two words together today like bread. Worship and work. Work and worship.
I recently watched a DVD online. Part of the script said this, "We live in a Martha world; we're troubled, we're anxious, and we're distracted. But God built this world to be a Mary world with Martha moments. When sin entered the world, it turned into a Martha world in which we have to fight for Mary moments."
I really agree with that. Do you? I think it often feels like a fight to be centred and at peace, especially in this world of non-stop noise, iplayer, 24-7 technology, uber taxis, click and collect and fast food.
I know that my day is clunky when my work and my worship feel separate and stressful. When praying becomes a chore, my work does too. Have you ever felt like that? I think having God in our every day means that our work and our worship naturally intertwine – like sisters. Like friends. They rely on one another.
On days when both become our offering. Both become holy. Those are great days. Those are "high five", peace-filled Mary and Martha days. Where both offerings become acceptable to God and to us. But one has to come from the other.
Our best work, my best work has to come from a place of space and worship. Of deep breath and openness.
As a writer there are days when I feel a real block of inspiration. I write a few words but they seem turgid and lacking in form. I tap away more at the delete button than anything else. I find this especially the case if I am busy and have deadlines to meet. But if I pray and spend time with God, I find I am grateful and thankful. My heart is a more spacious place and I find the words will flow. .
The temptation is to cut down on the prayers when I'm busy. But I am learning that these are the times I need them the most. ALSO and this is a weird but true thing, time stretches out. I have more time not less. This is part of what it means for me when Jesus said "Seek first the kingdom and everything else will be added to you…" He adds to us when we seek those things first.
Countless times when I have done that -sought His face first – He has added to me – even stretched out the hours for me. I have noticed that my mind is more effective when it has worshipped. Why? Because this is what my mind was made to do. Commune with God. Make peace with Him. Go placidly.
Work won't make as much sense to me if it is out of the context of worship.
When my mum was dying, my daughter did a colouring sheet at church. It had the amazing verse on it from Exodus 14:14 "The Lord will fight for you you need only to be still."  I pinned it up by her bed. This week I have read that verse everywhere. It is for someone reading today. Someone going through a battle in your health, or your mental state, or your family, or your finances, or your friendships. Someone needs to hear that they need to be still. God is fighting your battles.
Jesus accepted and understood both Martha and Mary. He loved both the sisters. But He wanted what Mary was bringing him and recognised that her attitude to her day was the blessed one. It was her priority that He encouraged.
Food is important, but our faith is more so. That nourishes us more than our bread.
The rhythm of our day is supposed to be Mary first, then Martha. Spend time with Jesus, then with others. Pray first, then work. Read the bible then do the washing up. Sing before the food shop. Or at least on the way. When we worship like Mary, we will work more effectively.
Years ago I benefitted massively from spending time before I was a mum with some nuns who taught me how to pray contemplatively whilst I worked. In a convent setting I watched them pray for the person whose habit they were ironing, or as they pulled up weeds to pray for God to show them the rubbish in their own hearts. Everything became an opportunity. I'm not saying I remember to do that all the time but I do find it helpful to call to mind that I can. I can hoover and ask God to clear out anything from my house that does not belong to Him. I can cook a meal and pray it nourishes our bodies. I can make a bed and pray for the dreams of my children.
This time taught me how to pray more effectively through my day. It taught me to want Mary's heart but Martha's hands.
I think so much of the story of our lives is about our attitudes. Maybe for God to be more in your everyday some of you need to be more Martha, and some of your more Mary?
Whatever you need, remember your AVODAH. Your work is your worship and your worship is your work.